With the Hamilton Beach® 1.5 Quart Ice Cream Maker, you'll easily create homemade ice cream, frozen yogurt, sorbet, sherbet and gelato right in your own kitchen in as little as 20 minutes. No rock salt or hand churning needed.
Use your own fresh ingredients to make frozen treats and then customize with your favourite mix-ins and toppings, from chopped fruit and nuts to chocolate chips, candy pieces and sprinkles. After prefreezing the bowl, you're ready to make dessert anytime at a fraction of the cost of an ice cream shop. Add your favourite ingredients, sit back and relax, and you will be scooping delicious, ice-cold desserts in no time.
This ice cream maker is easy to use even if you're a beginner.
Just follow 3 simple steps:
1) Place the prefrozen bowl onto the base and add paddle and cover;
2) turn on and add ingredients, and
3) add your favourite mix-ins.
Perfect for parties, gatherings and family fun. The ice cream maker comes with recipes like cappuccino gelato and old-fashioned vanilla ice cream so your family can make a variety of delectable treats right from the start.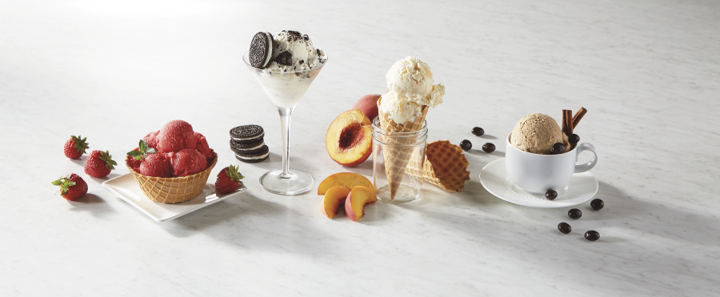 Try making some of our best ice cream flavours using these recipes: